Vishay, TCMT4100 DC Input Transistor Output Quad Optocoupler, Surface Mount, 16-Pin Mini-Flat
RS Stock No.:

699-8357

หมายเลขชิ้นส่วนของผู้ผลิต / Mfr. Part No.:

TCMT4100

ผู้ผลิต / Manufacturer: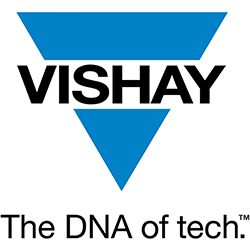 รูปภาพประกอบสินค้าเป็นเพียงรูปภาพใกล้เคียงเท่านั้น กรุณาอ่านรายละเอียดสินค้า
ดู Optocouplers ทั้งหมด
---
390 มีของพร้อมจัดส่งภายใน
(In
stock for delivery within) 4-6 วันทำการ
(working
days)
ราคา / Price Each: (In a Pack of 2)
คือ THB77.595
Units
Per unit
Per Pack*
2 - 498
THB75.22
THB150.44
500 - 998
THB73.34
THB146.68
1000 +
THB72.215
THB144.43
*ตัวบ่งบอกราคา / price indicative
ตัวเลือกบรรจุภัณฑ์ / Packaging Options :
RS Stock No.:

699-8357

หมายเลขชิ้นส่วนของผู้ผลิต / Mfr. Part No.:

TCMT4100

ผู้ผลิต / Manufacturer:
Legislation and Compliance
---
รายละเอียดสินค้า / Product Details
Optocoupler, Transistor Output, TCMT Series, Vishay Semiconductor
The TCMT410. series consist of a phototransistor optically coupled to a gallium arsenide infrared-emitting diode in a 16 pin (quad channel) package.
Features:
• Low profile package (half pitch)
• AC isolation test voltage 3750 VRMS
• Low coupling capacitance of typical 0.3 pF
• Current transfer ratio (CTR) selected into groups
• Low temperature coefficient of CTR
• Wide ambient temperature range
Applications:
• Programmable logic controllers
• Modems
• Answering machines
• General applications
For products that are Customized and under Non-cancellable & Non-returnable, Sales & Conditions apply.
Approvals


Optocouplers, Vishay Semiconductor
---
คุณสมบัติ / Specifications
| | |
| --- | --- |
| คุณสมบัติ | Value |
| Mounting Type | Surface Mount |
| Output Device | Transistor |
| Maximum Forward Voltage | 1.6V |
| Number of Channels | 4 |
| Number of Pins | 16 |
| Package Type | Mini-Flat |
| Input Current Type | DC |
| Typical Rise Time | 3µs |
| Maximum Input Current | 60 mA |
| Isolation Voltage | 3750 V ac |
| Maximum Current Transfer Ratio | 600% |
| Minimum Current Transfer Ratio | 50 % |
| Typical Fall Time | 4.7µs |
390 มีของพร้อมจัดส่งภายใน
(In
stock for delivery within) 4-6 วันทำการ
(working
days)
ราคา / Price Each: (In a Pack of 2)
คือ THB77.595
Units
Per unit
Per Pack*
2 - 498
THB75.22
THB150.44
500 - 998
THB73.34
THB146.68
1000 +
THB72.215
THB144.43
*ตัวบ่งบอกราคา / price indicative
ตัวเลือกบรรจุภัณฑ์ / Packaging Options :