ข้อมูลทางเทคนิค / Technical Data Sheets
Legislation and Compliance
COO (Country of Origin): IN
รายละเอียดสินค้า / Product Details
Toroidal, Mini Open Style Transformers with Leads 115/230Vac, 60000 Series
High quality open style toroidal transformers with a 0-115/230Va.c. 50/60Hz primary winding. Twin secondary windings may be connected in series or parallel or used independently. Designed for easy mounting with centre hole fixing.
Dual standard tapped primary 115/230Vac
Low profile-small size-lightweight
Potted centre with M4 fixing hole
Low level of radiated magnetic field
Very low induced noise (hum)
Double insulated primary leads
100% electrical and flash tested
High quality manufacturing and testing in accordance to EN61558,EN60950,EN60065, VDE0551,VDE0550,BS415
Standards
UL506, EN61558
Approvals
UL recognised, ENEC05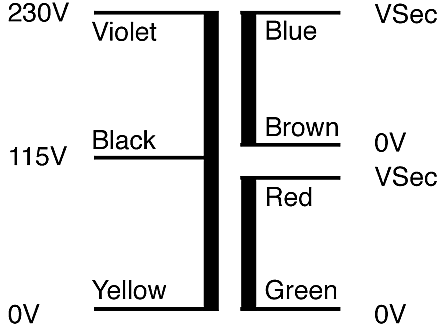 Approvals
UL 506; ENG1558
Standards
EN61558; EN60950; EN60065; VDE 0551; VDE 0550; BS415
Toroidal Mini Open Style 115-230Vac Primary 1.6VA to 7VA
Warning
Under no circumstances should both ends of the fixing bolt simultaneously contact the metal chassis or framework as this would create a potentially dangerous 'shorted-turn'.
คุณสมบัติ / Specifications
| คุณสมบัติ | Value |
| --- | --- |
| Primary Voltage Rating | 115V ac, 230V ac |
| Secondary Voltage Rating | 2 x 7V ac |
| Power Rating | 3.2VA |
| Number of Outputs | 2 |
| Secondary Current | 229mA |
| Height | 18mm |
| Weight | 102g |
| Diameter | 42.5mm |
| Dimensions | 42.5 (Dia.) x 18mm |
| Maximum Temperature | +60°C |