Legislation and Compliance
COO (Country of Origin): FR
รายละเอียดสินค้า / Product Details
Compact Variable Tolerance Latch
Similar in design to the variable tolerance versions but smaller.
Wide positioning tolerance created by the spring mechanism
Failsafe design prevents over extension of links
Operating tension is 20 kgf when distance between Catch fixing hole centres and the furthest Latch fixing hole centre is 63.2 mm
Maximum operating tension is 30Kgf.
Use 4 ´ M4 screws for fixing
Supplied with
dimensions template for marking out.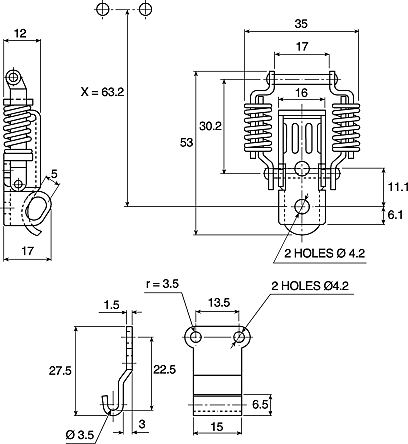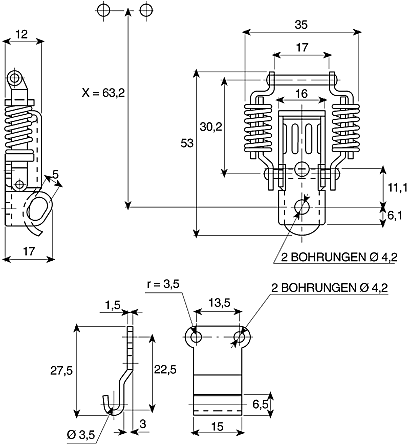 คุณสมบัติ / Specifications
| คุณสมบัติ | Value |
| --- | --- |
| Material | Steel |
| Spring Loaded | Yes |
| Operating Tension | 30.0kgf |
| Dimensions | 53 x 35 x 17mm |
| Depth | 17.0 mm |
| Length | 53.0mm |
| Width | 35.0mm |