ข้อมูลทางเทคนิค / Technical Data Sheets
Legislation and Compliance
COO (Country of Origin): CZ
รายละเอียดสินค้า / Product Details
Open Style with Leads, 15VA to 1000VA
High-quality open style toroidal transformers with a single 230 Vac 50/60 Hz primary winding. Twin secondary windings may be connected in series or parallel or used independently.
Small size and low weight compared with traditional stacked lamination types
Extremely low level of radiated magnetic field and very low induced noise (hum)
Very low iron losses
Double insulated primary leads
100% electrical and flash tested
High-quality manufacturing and testing in accordance to EN61558, EN60950, EN60065, VDE 0551, VDE 0550 and BS415
Standards
UL 506; EN 61558
Supplied with
Full mounting kit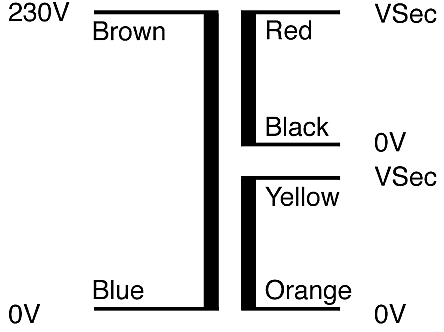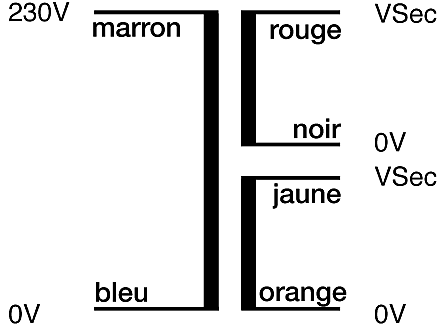 Approvals
UL 506; EN 61558
Standards
EN61558; EN60950; EN60065; BS415
Toroidal 230Vac Primary 15VA to 1000VA
Warning
Under no circumstances should both ends of the fixing bolt simultaneously contact the metal chassis or framework as this would create a potentially dangerous 'shorted-turn'.
คุณสมบัติ / Specifications
| คุณสมบัติ | Value |
| --- | --- |
| Primary Voltage Rating | 230V ac |
| Secondary Voltage Rating | 2 x 40V ac |
| Power Rating | 500VA |
| Number of Outputs | 2 |
| Secondary Current | 6.25A |
| Height | 60mm |
| Weight | 3.5kg |
| Diameter | 136mm |
| Dimensions | 136 (Dia.) x 60mm |
| Maximum Operating Frequency | 450Hz |
| Termination Type | Copper Conductor Termination Wire |
| Isolation Voltage | 4.5kV ac |
| Minimum Temperature | 0°C |
| Maximum Temperature | +120°C |