ข้อมูลทางเทคนิค / Technical Data Sheets
Legislation and Compliance
สถานะRoHS: ไม่สามารถใช้ได้
COO (Country of Origin): FR
รายละเอียดสินค้า / Product Details
PROTWIST® Screwdrivers to Screw Phillips® Heads
PROTWIST® professional screwdrivers include an ergonomic and comfortable grip for heavy-duty work. The dual material handle provides high resistance against shocks, chemicals, oil and hydrocarbons. Colour coding facilitates easy identification of the type of head.
ANP / AWP Phillips head screwdrivers.
Matt chromed blade, black treated head.
ANP: Extra-long round blades for accessing difficult and hard-to-reach areas.
AWP: Hexagonal blade for optimal endurance and performance.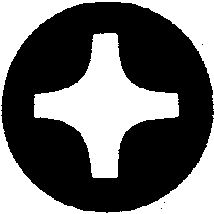 คุณสมบัติ / Specifications
| คุณสมบัติ | Value |
| --- | --- |
| Tip Type | Phillips |
| Tip Size | PH0 |
| Screwdriver Type | Protwist |
| Blade Length | 75 mm |
| Overall Length | 178 mm |
| Blade Material | Silicon Carbide Steel |
| Handle Material | Bi-material |
| Blade Finish | Chrome |