Vishay 200V 3A, Diode, 2-Pin DO-201AD 1N5402-E3/54
RS Stock No.:

628-9653P

หมายเลขชิ้นส่วนของผู้ผลิต / Mfr. Part No.:

1N5402-E3/54

ผู้ผลิต / Manufacturer: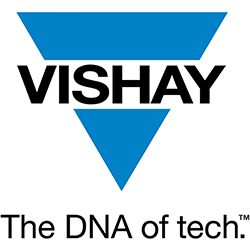 รูปภาพประกอบสินค้าเป็นเพียงรูปภาพใกล้เคียงเท่านั้น กรุณาอ่านรายละเอียดสินค้า
ดูหมวดหมู่นี้
---
1840 มีของพร้อมจัดส่งภายใน
(In
stock for delivery within) 4-6 วันทำการ
(working
days)
ราคา / Price Each (Supplied on a Reel) Quantities below 150 on continuous strip
| | |
| --- | --- |
| Units | Per unit |
| 350 - 690 | THB18.479 |
| 700 + | THB18.195 |
ตัวเลือกบรรจุภัณฑ์ / Packaging Options :
RS Stock No.:

628-9653P

หมายเลขชิ้นส่วนของผู้ผลิต / Mfr. Part No.:

1N5402-E3/54

ผู้ผลิต / Manufacturer:
Legislation and Compliance
---
รายละเอียดสินค้า / Product Details
Vishay 1N5400-1N5408 General Purpose Plastic Rectifiers
From Vishay, 1N5400-1N5408 are a range of general purpose rectifiers. With a moulded epoxy body, this range of rectifiers have a DO-201AD package size.
Features and Benefits:
• Capable of managing high forward surges.
• Low forward voltage drop.
• Low leakage current.
• Solder dip at +245 °C for a maximum of 10 seconds.
• Flame retardant to UL94 V-O.
• > 500 ns standard recovery.
• Wide operating temperature range of -50 °C to +150 °C.
• Matte tin plated leads, solderable per J-STD-002 and JESD 22-B102.
• A coloured band indicates the cathode end.
Product applications:
1N5400-1N5408 rectifiers are ideal for general purpose rectification in converters, inverters, freewheeling diodes and power supplies.
The Vishay high performance Schottky rectifier diode exhibit very low forward voltage drop with a very fast switching action. It use in low voltage high frequency inverters, freewheeling, DC/DC converters, and polarity protection applications.
Operating junction and storage temperature range -65 to +125°C
Very small conduction losses


Diodes and Rectifiers, Vishay Semiconductor
---
คุณสมบัติ / Specifications
| | |
| --- | --- |
| คุณสมบัติ | Value |
| Mounting Type | Through Hole |
| Package Type | DO-201AD |
| Maximum Continuous Forward Current | 3A |
| Peak Reverse Repetitive Voltage | 200V |
| Diode Configuration | Single |
| Pin Count | 2 |
| Maximum Forward Voltage Drop | 1.2V |
| Number of Elements per Chip | 1 |
| Diode Technology | Silicon Junction |
| Diameter | 5.3mm |
| Peak Non-Repetitive Forward Surge Current | 200A |
1840 มีของพร้อมจัดส่งภายใน
(In
stock for delivery within) 4-6 วันทำการ
(working
days)
ราคา / Price Each (Supplied on a Reel) Quantities below 150 on continuous strip
| | |
| --- | --- |
| Units | Per unit |
| 350 - 690 | THB18.479 |
| 700 + | THB18.195 |
ตัวเลือกบรรจุภัณฑ์ / Packaging Options :