ข้อมูลทางเทคนิค / Technical Data Sheets
Legislation and Compliance
COO (Country of Origin): HU
รายละเอียดสินค้า / Product Details
MHF15 Optical Point Level Switch
A range of easy to install level sensors requiring no calibration and suitable for installation in confined or difficult to access areas. SICK's MFH15 series of optical level switches are robust and simple in construction and manufactured from stainless steel and polysulfone with a casing rated to IP 67. Optical Level sensors operate using a LED light and the principle of refraction. The level sensor emits a beam of light from the LED which is directed via a prism at the tip of the sensor to a receiver unit. When the level detectors prism is immersed in liquid the emitted light is lost to the surrounding liquid and triggers a response.Ideally suited to level monitoring of fluids and water based media and suitable for applications such as pipe leak detection and level detection in industrial, pharmaceutical and food manufacturing systems and dry running protection.
No calibration required
IP 67, IP 69K rated enclosure
2 ms response time
250 Hz switching frequency
Choice of PNP or NPN output
Stainless steel casing
M12 4 pin connection
FDA Compliant
Note
These sensors cannot detect low density foams.
Use with high density foams may lead to incorrect operation.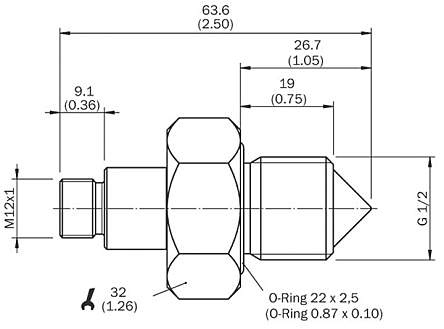 คุณสมบัติ / Specifications
| คุณสมบัติ | Value |
| --- | --- |
| Device Type | Optical Sensor |
| Mounting Type | Chassis Mount |
| Switch Output | NPN |
| Body Material | Stainless Steel |
| Minimum Operating Temperature | -25°C |
| Maximum Operating Temperature | +55°C |
| Maximum Current | 100 mA |
| Maximum Pressure | 16bar |