ข้อมูลทางเทคนิค / Technical Data Sheets
Legislation and Compliance
COO (Country of Origin): CN
รายละเอียดสินค้า / Product Details
HR10A Multipole Plugs & Receptacles
Featuring push-pull technology the HR10 micro-connector series have also been designed to be miniature. This assures light weight, high density and durability with simple operation. The HR10 series are small sized electronic equipment applicable, however are most suited for portable electronic equipment.
Features and Benefits:
Micro-miniature, push pull lock type circular connectors suitable for computer peripherals, office computers, medical equipment, audio equipment, portable wireless devices, measuring instruments etc.
Additional features:
Current rating: 2A
Withstand voltage: 300Vac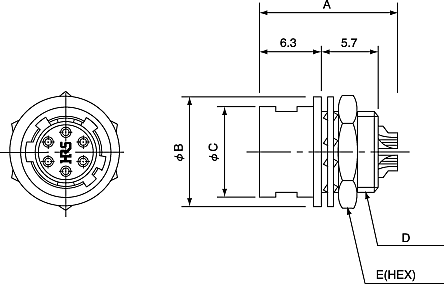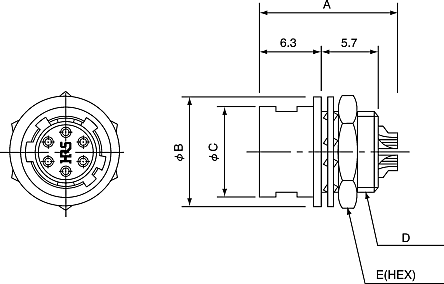 คุณสมบัติ / Specifications
| คุณสมบัติ | Value |
| --- | --- |
| Number of Contacts | 4 |
| Mounting Type | Cable Mount |
| Plug/Socket | Plug |
| Termination Method | Solder |
| Shell Size | 7 |
| Current Rating | 2.0A |
| Contact Gender | Male |
| Voltage Rating | 100 V ac |
| Mating Type | Push-Pull |
| Body Orientation | Straight |
| Series | HR10 |
| Housing Material | Brass |
| Contact Material | Bronze |
| Contact Plating | Silver |