ข้อมูลทางเทคนิค / Technical Data Sheets
Legislation and Compliance
สถานะRoHS: ไม่สามารถใช้ได้
COO (Country of Origin): GB
รายละเอียดสินค้า / Product Details
Lowe and Fletcher Pedestal Lock
This lock is a furniture lock with actuator cams for operating multi-drawer locking bars etc. The Standard movement is 180° clockwise and the key can be withdrawn in both open and locked positions. Panel to tongue depth is 22mm. Chrome plated finish.
Features and Benefits
Both locks have a barrel removal facility
200 combinations
Double entry keys
These locks can be screwed or rivet fixed.
Supplied with:
2 keys & rosette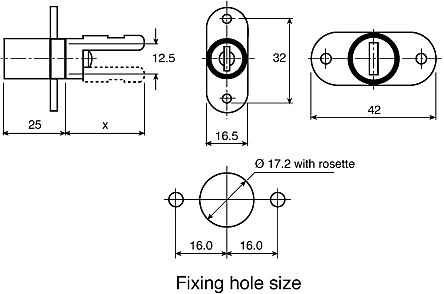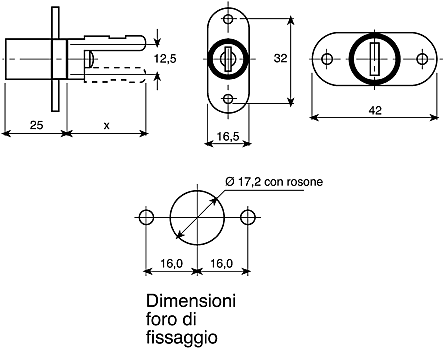 คุณสมบัติ / Specifications
| คุณสมบัติ | Value |
| --- | --- |
| Unlock Method | Key |
| Panel To Tongue Depth | 22mm |
| Panel Cut Out Diameter | 17mm |
| Panel Cut Out | 17mm |
| Maximum Panel Thickness | -, 19 mm |